Drug & Alcohol Addiction Treatment Programs - Westerville, OH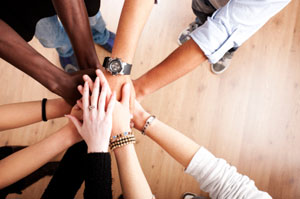 Chemical dependency can be one of the hardest conditions to overcome. The battle is a physical, mental, and emotional one. Sometimes the hardest step is just admitting that a problem exists.
Whether you or a loved one is struggling with an addiction, our doctors will be there every step of the way. It's crucial to remember that drug and alcohol dependencies are curable conditions as long as the patient receives the proper amount of support from a health care professional, their family, and friends.
If you're battling substance abuse, we implore you to contact us as soon as you can.
Drug & Alcohol Detoxification
Whether you struggle with:
Depressants (barbiturates)
Stiumlants (methamphetamine, cocaine)
Opioids (heroin, morphine)
Alcohol
the first step is to remove the chemical from your system. This process could take between two and seven days, so it's best to get started immediately.
It is important that detoxification happens under the watchful eye of a medical technician because in many cases, the patient may end up experiencing withdrawal.
Symptoms of Drug & Alcohol Withdrawal
These symptoms can range from anxiety and sleep deprivation to more serious conditions such as:
Panic attacks
Hallucinations
Seizures
With the help of medications, our staff can control withdrawal symptoms to prevent them from reaching a dangerous level.
Drug & Alcohol Rehabilitation
Once the toxins have been eliminated from the patient's body, the journey towards abstinence begins.
We prefer a holistic method to rehab that involves counseling, medications, and nutritional supplements.
When someone is suffering from a chemical dependency, their nutrition suffers as well, and this almost always leads to illness. That's why we recommend dietary supplements early in treatment.
Some of these supplements include:
Vitamins A, B complex, and C
Folic acid
Carnitine
Magnesium, selenium, and zinc
Fatty acids and antioxidants
Psychological Counseling
We also recommend psychological counseling. The purpose of this form of treatment is to establish an open line of communication where we can get to the root of underlying conditions such as stress and depression that can contribute to your chemical dependency.
It's during these sessions that we'll also teach you how to set goals and change the negative behaviors that lead to cravings and relapses.
Maintaining Sobriety After Treatment
Staying sober requires the dedication of the patient as well as a healthy support group comprised of health care professionals, family, and friends. We can help you find a 12 step program such as AA (Alcoholics Anonymous) or NA (Narcotics Anonymous) that introduces patients to others who have struggled with similar addictions.
Our team will also develop a fitness program to not only rebuild your health, but to introduce you to the positive feelings that exercise can bring about. These routines are usually coupled with relaxation therapies such as meditation and massage that stimulate natural pleasure responses within the brain.
Get Help
Substance abuse is a serious issue for your short and long term health. If you or your loved ones are suffering, please call (614) 882-4411 or contact us online.
---
Related Links: